Click on the links to view the performer bios!
Rusty Magee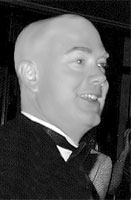 Rusty Magee is an accomplished composer and lyricist for theatre, television, and film and commercials. He wrote the theme music for the CBS-Television pilot "Family Brood". His song "Road To Victory" (co-written with Bob Golden) was featured in the documentary film "New School Order", which competed at the 1997 Sundance Film Festival. He has written music featured on Comedy Central, Showtime, and The Movie Channel, and songs for "The Wubbulous World of Dr. Seuss" on Nickelodeon Television. He won the New York Outer Critics' Circle James Fleetwood Award for promising composer for his music and lyrics for Moliere's Scapin; this adaptation has been produced at CSC Repertory Theatre, Yale Repertory Theatre, and American Conservatory Theatre in San Francisco. His full length musical entitled The Green Heart with playwright Charles Busch, was presented at the Variety Arts Theatre in New York, produced by The Manhattan Theatre Club, and is published by Samuel French. His children's Christmas opera, Flurry Tale, with libretto by Billy Aronson, is in development at American Opera Projects in New York City. Mr. Magee wrote music and lyrics for American Repertory Theatre's acclaimed production of Ubu Rock, a new translation and adaptation of Jarry's Ubu Roi. He also wrote the music and lyrics for American Repertory Theater's production of Goldoni's Servant Of Two Masters and Moliere's Imaginary Invalid. Scapin, Servant, Invalid and Ubu Rock were all collaborations with director/adaptor Andrei Belgrader and translator/adaptor Shelley Berc. With Lewis Black, Rusty co-wrote the musical The Czar Of Rock and Roll; it premiered at Houston's Alley Theater in 1990. Rusty arranged and performed the music for the Tony Award-winning production of The House Of Blue Leaves at Lincoln Center and on Broadway. Rusty co-prod µuced and wrote music for a number of one-act plays as Musical Director and co-founder of the West Bank Downstairs Theatre in New York City. As an actor, Rusty appeared in the film Hannah and Her Sisters and appeared on stage in The Irish...And How They Got That Way at the Irish Repertory Theatre in New York City and the Wilbur Theatre in Boston. He has performed his stand-up comedy from the piano at colleges, comedy clubs, and corporate events across the country. Rusty is a member of ASCAP, The Dramatists Guild and the Ensemble Studio Theatre. Rusty received his bachelor's degree in music at Brown University; He was awarded an honorary M. F. A. from the Yale School of Drama where he worked for three years as Musical Consultant for the Yale Repertory Theater and the Drama School.Rusty lives in New York and Shawnee, Pennsylvania with his wife, Tony-nominated actress Alison Fraser, and their son Nathaniel.

Alison Fraser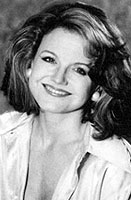 Alison Fraser was last seen on Broadway as Dorine in Tartuffe: Born Again at Circle in the Square, and Off-Broadway as the Mother in the American Premiere production of Honk! and Uta in Charles Busch' and Rusty Magee's The Green Heart at Manhattan Theatre Club. She originated the part of Callie in the world premiere of Tracey Jackson's Jackie O's Glasses at the Westport Country Playhouse. She has received two Tony Award nominations, one for playing Josefine/Monica in Romance/Romance, and for portraying Martha in The Secret Garden (for which she also received a Drama Desk nomination.) She is the recipient of the first-ever Barrymore Award for Best Actress in a Musical for her portrayal of the Blonde in Gunmetal Blues at the Wilma Theatre in Philadelphia. She was Helena Landless in The Mystery of Edwin Drood on Broadway, and roles she has originated include: Trina in March of the Falsettos and its prequel In Trousers (at Playwrights Horizons), Marian Ames in Swingtime Canteen (The Blue Angel, NYC), Miss Drumgoole in Todd Rundgren's Up Against It (The Public Theatre), Connie/Petula/Brenda in Beehive (Village Gate) and Ricki Valentine in The Gig (Manhattan Theatre Club). She originated the role of Lizzie Borden in the fall of 1996 through the World Premiere production at the American Stage Company, winning raves from the critics and standing ovations from audiences. Her recordings include the original cast recordings of Stand Up Shakespeare, Lizzie Borden, The Secret Garden, Romance/Romance, March of the Falsettos, In Trousers, Beehive, and Rusty Magee-Live at the West Bank Cafe, as well as Alison Fraser-A New York Romance and The Men in My Life on Original Cast Records, available at records stores everywhere. Her voice has also been heard on innumerable radio and TV commercials, as well as books on tape

Rebecca Luker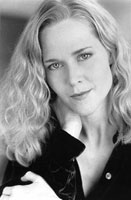 Rebecca Luker was a featured performer in this summer's Kennedy Center Sondheim Celebration. She played the role of Clara in Passion. She most recently played the role of Marian Paroo in the Broadway revival of The Music Man (Tony Award nomination, Outer Critics Circle Award nomination, Drama Desk Award nomination). Rebecca has also been seen on Broadway as Maria Rainer in the revival of The Sound of Music (Outer Critics Circle Award nomination). She performed the roles of Magnolia in Show Boat (Tony Award nomination), Lily in The Secret Garden (Drama Desk Award nomination), and Christine in The Phantom of the Opera. She has also performed in X (The Life and Times of Malcolm X) and Brigadoon for New York City Opera. Ms. Luker has performed leading roles at regional theatres throughout the country including Mary in Harmony (La Jolla Playhouse, Drama-Logue Award) and Julia in Time and Again (Old Globe Theatre). Concerts include: No, No, Nanette, and with the Encores! Series at City Center, The Boys From Syracuse. She has appeared with the Alabama, American, Baltimore, New Jersey and St. Lo She has appeared as a featured soloist of the Boston Pops - The Boston Pops Spring Gala, a tribute to Meredith Willison and a Salute to Broadway Originals. She has also been a guest performer at Carnegie Hall - Broadway Artists Sing the Songs of Billie Holiday and My Favorite Broadway: The Leading Ladies and at City Center - My Favorite Broadway: The Love Songs. Born and raised in Birmingham, Alabama, Ms. Luker received a Bachelor's of Music degree from the University of Montevallo. Rebecca has been entered into the Alabama Hall of Fame. Rebecca is married to actor Danny Burstein.

Mary Testa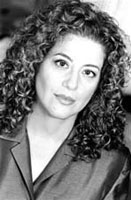 Mary is currently starring on Broadway in 42nd Street for which she received a 2001 Tony Award nomination for Best Featured Actress in a Musical. Before starring in 42nd Street, Mary had just finished playing Dorine in Tartuffe at the Delacorte, directed by Mark Brokaw. She received a 1999 Tony Nomination for her work as Madame Dilly in On the Town, directed by George C. Wolfe. Mary is the recipient of a 1998 Obie Award for her work in both From Above, at Off-Broadway's Playwrights Horizons, and for On The Town for the Public Theatre at the Delacorte. Her last appearance at Lincoln Center was William Finn's musical, A New Brain, directed by Graciela Daniele. Other Broadway credits include: Domina in the Broadway revival of A Funny Thing Happened On The Way To The Forum, Angel in The Rink, Hedda Hopper in Marilyn: An American Fable, and many roles in Barnum. Off-Broadway, she was Zerbinete in the CSC production of Scapin, Sarah in Hello Muddah, Hello Fadduh, Sally in The Knife at The Public Theatre and Patty Ann in Daughters at the Westside Arts Theatre. At Playwrights Horizons, she played Miss Goldberg in In Trousers, Rita Laporta in Lucky Stiff and appeared in three Young Playwrights Festivals. Spit It Out, a show she co-wrote and co-starred with Randl Ask, ran successfully at the West Bank Cafe. Regionally, she has worked at Syracuse Stage, The McCarter Theatre, Yale Rep, The Long Wharf Theatre, Philadelphia Drama Guild, Eugene O'Neill Theatre Center and The Kennedy Center. In concert she has been a vocal soloist with The Minnesota Orchestra, Houston Symphony, Philly Pops, Indianapolis, Milwaukee, New Jersey and Pittsburgh Symphonies. Mary can also be seen in the recent Boston Pops: A Richard Rodgers Tribute, taped in the summer of 2002 for PBS. Film work includes The Out Of Towners, Sleepers, Queens Of The Big Time, Two Bits, Mac, Stanley And Iris, and Going In Style. Television credits include "Sex and the City," "Witness to the Mob" (Movie of the Week), "Cagney & Lacey: The Return," "The Gray Area" (Pilot), "City Kids," "Law & Order," "A Different World," "Kojak," "True Blue," "Guiding Light," "One Life To Live," "Our Group" and "Disney At The Smithsonian." Mary can be heard on the original cast CD of A New Brain, Broadway revival cast recording of A Funny Thing Happened On The Way To The Forum, and on the original cast recordings of In Trousers, Lucky Stiff, and Rusty Magee Live at the West Bank Cafe.

Lewis Black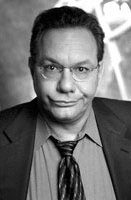 Lewis Black is known to many as "America's foremost commentator on everything." His satirical, comedic commentary on the perils of everyday life can be seen every Wednesday night on "The Daily Show With Jon Stewart" in his own segment, "Back in Black." He is credited by The Baltimore Sun as returning perspective to comedy after the Sept. 11th attacks: "it was nice to see Lewis Black making jokes about the chief politician. Laughter is still honorable. Regardless of party, it's the American way." A celebrated stand-up comedian known for his emphatic, angry-guy delivery on the insanity of American life, Mr. Black maintains a rigorous touring schedule, appearing regularly at theatres, comedy clubs, and universities in major cities across the country. In addition to Sweet Appreciation, he has recorded three comedy albums, including the highly successful The White Album. He's also appeared as a regular on NBC's "The Conan O'Brien Show" and on episodes of "Homicide: Life On The Street," "The Murphy Brown Show" and "Mad About You." Mr. Black is a graduate of the Yale Drama School and a prolific author, writing more than 40 plays which have been produced around the world, including The Czar of Rock and Roll with Rusty Magee.


Christopher McGovern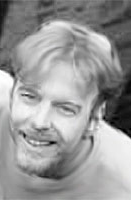 Christopher is the composer and lyricist of the critically-acclaimed musical drama Lizzie Borden, which made its World Premiere at the American Stage Company in 1998 with Alison Fraser in the title role. As a commercial and theatre writer, his most recent project is Crash Club (co-written with Bill Castellino & Bill Whitefield). The pop/hip-hop musical was premiered at The Cherry County Playhouse, and won a 2000 NEA grant. Other scores include Theatreworks/USA's The Ugly Duck (seen Off-Broadway at the Promenade Theatre as well as on a national tour), Six Story Building (which premiered this past spring at the Judith Anderson Theatre) and numerous industrials and cabaret pieces. He is the resident composer/lyricist for Stages of Imagination in Philadelphia, where his music and lyrics have received two National Parents' Choice Awards. The video version of Wooden Heart for Stages was honored with 2 Telly Awards (for non-broadcast cable programming.) He is also the author of many other short pieces for the theatre and a screenplay. He has served as musical director, orchestrator, arranger and pianist for many Off-Broadway and regional shows, including Amanda McBroom's new musical Will's Women (directed by Joel Silberman), The Jazz Singer directed by Richard Sabellico, The Fishkin Touch starring Mike Burstyn and Joan Copeland at Playhouse 91, the Outer Critics Circle nominated That's Life! (original company and cast album), Gary (The Me Nobody Knows) Friedman's Sheba (and cast album). Regional credits include Tommy, Grease, Little Shop of Horrors, And The World Goes 'Round, Fairy Tales and Godspell, and Joseph and the Amazing Technicolor Dreamcoat (starring William Katt) and Martin & Biello's Breathe seen at the NYC Downtown Arts Festival and the First Annual Philadelphia Fringe Festival. In concert and workshop he has accompanied such artists as Tony-nominees Alison Fraser, Tovah Feldshuh, Rebecca Luker, and Susan Egan, as well as Gilles Chiasson, concert artist Roslyn Kind, and MAC Award winners Nancy Timpanaro and Rita McKenzie, touring the country with her in her one-woman show Ethel Merman's Broadway. He has produced the solo CDs for Alison Fraser (Men In My Life), Gilles Chiasson (Slow Down) and MAC winner Georga Osborne (Now Available In Stores) as well as the running tracks for the Spirit Cruise line fleet across the United States. Mr. McGovern in a Magna Cum Laude graduate of Temple University's Jazz and Commercial music program.